(In no way am I trying to show off or brag during this post.) For Christmas, I am emtreamly excited to say that I received the Canon EOS Rebel T6. It came in a kit which held two lenses, a camera, USB cabel, battery charger, and and instruction manual (I'll be neading that). I've been wanting a camera for a very long time, occasioally using my dads. Getting a camera for Christmas meant the world to me, and I can't wait to get out and start using it. Now going to be sharing a little about the lens itself and the actual camera.

To start off, this is the Canon EOS Rebel T6. In the first picture, The lens on the camera is the Canon Zoom Lens EF-S 18-55mm. This lens is the one I take most of my pictures with, which come out totally amazing! It's one of the more light-weight lenses and has a wide angle, which is perfect for landscapes or buildings. This camera also came with another lens (not pictured). That one is the Canon Zoom Lens EF 75-300. If you have more shaky hands, it might be useful to use a tri-pod to steady your pictures. More for longer range pictures.
The camera itself is very lightweight and you can easily take it wherever you need without a stuggle. The photo quality is very well for a starter camera, so I was very impressed (you will see more pictures in other blog posts). After reading some of the instruction manual, I relized that this camera might not be as hard to use as I thought it would be. Overall, I am extreamly happy with this camera and I would definitly recomend it for anyone starting out! -Mady

Check it out below:




Powered by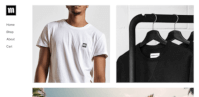 Create your own unique website with customizable templates.