Hi guys, today I will be sharing my long journey to find the perfect foundation.


I've been searching for a good foundation for a long time! It's been a real struggle. Anyways, I was watching Aspyn Ovard "Get Ready With Me" youtube video when she mentioned that clinique was offering a free trial on any of their foundations. It is still going on, go get a sample! I thought that was the perfect opportunity to try clinique out. They allowed me to try different types out in the store then I picked my favorite and, they gave me a ten day supply in two different colors so I could decide what shade fit me best. I really liked the Acne Solutions foundation. I have very acne prone and dry skin. But this foundation has Salicylic acid acne treatment in it. It has never dried out my face like other products have. It covered up my redness amazingly!! I honestly love this product so much! I now use it everyday!-Britt

​Buy now:

Powered by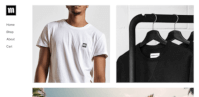 Create your own unique website with customizable templates.