Hey beauties, how are you all doing? I am going to be telling you about the trip I took last summer to Florida! My family normally goes to Florida every year, but this year we decided to adventure a lot more. I absolutely love Florida & just traveling in general. We flew to Cape Coral, Florida. My grandparents live in Cape Coral, so we stayed with them. Below are some pictures of my grandparents place, Such an amazing pool! They live about 20 minutes from the beach, which was perfect! I had an amazing trip!

While in Florida we traveled over to Miami, it was crazy pretty there! Which we had more family there! I wish I could live at the beach and never leave! Below are some pictures from the trip. Cape Coral is a beautiful travel destination, I recommend for everyone! I am so thankful I get to travel and explore.
Powered by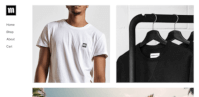 Create your own unique website with customizable templates.